Scotland for Animals Patron Kay Hamilton has written to Prime Minister Boris Johnson asking that he keep his word on live exports.
After the transition period ends at midnight on 31st December, there's no excuse not to bring this trade in misery to a halt.
You can also contact the Prime Minister here https://email.number10.gov.uk/  Let him know that nothing less than a total ban will be acceptable.
No more talk, no more "consultations". It ends now.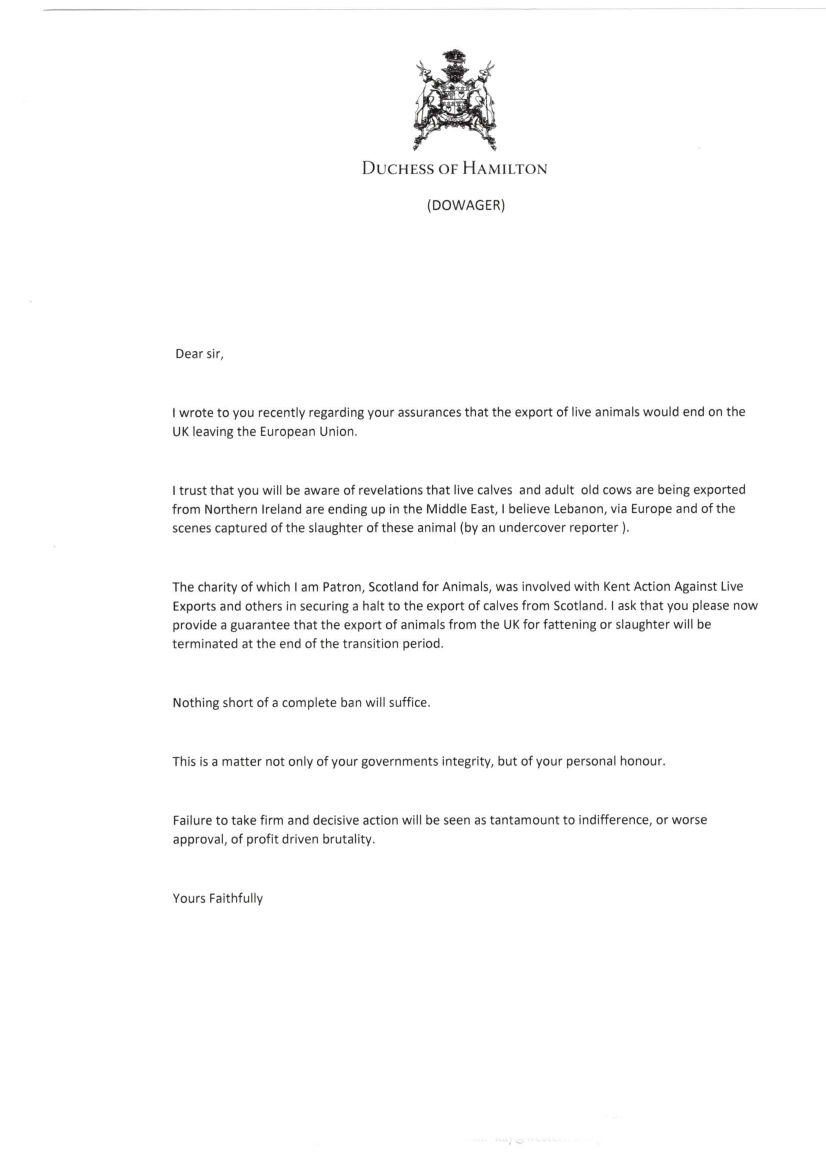 You're welcome to use the text below to create your message;
Dear Mr Johnson,
You have previously indicated that you and your government will end, on leaving the European Union, the live export of animals from the UK for fattening or slaughter.
I ask that you stand by your word, and bring forward legislation now.
Lorries loaded with animals will be arriving at Ramsgate around 4PM this Friday. Kent Action Against Live Exports and Kent Animal Defenders will be there from 3PM to protest the shipment, and gather evidence of welfare violations.
Please do all you can.